Kodenshi® Fiber - Wellness with Fashion
World-Class Patented KODENSHI® Fibre in AULORA SCARF helps regulate your body temperature besides protecting your scalp and hair. Each yarn integrates with ultra-fine ceramics (diameter 0.3μm), to better absorb the body's natural temperature and releases far infrared back to the skin, keeping the wearer comfortable and warm.
Double fabric and seamless knitting
Fully cover the vital meridians to keep the head/neck warm.
Design with double fabric structure.
Inner part is sewn with 180° twist. This allow the hat convert seamlessly from inner scarf to neck warmer.
With 22cm length and 21cm width (free size) suitable for men & women (even those with long hair).
Smooth seamless knitting (8cm) around forehead and ear area provides comfortable long wear and neat outlook.
Double fabric and seamless knitting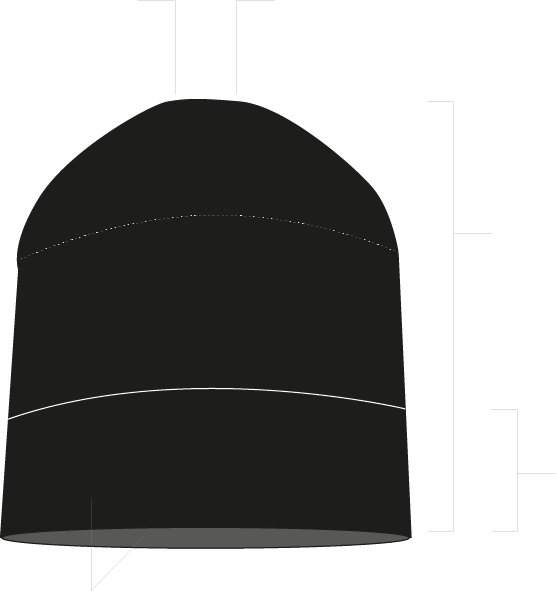 Frequently Asked Question
1. Washing AULORA Scarf with Kodenshi® Laundry Care Instruction
2. What is the material of Kodenshi® in AULORA Scarf made of?
The AULORA Scarf is made with 83.5% Kodenshi® Nylon and 16.5% Polyurethane.
3. What is the size of the AULORA Inner Scarf?
4. Can I wear the AULORA Scarf at night?
Yes. However, if you experience any discomfort, consult your health care provider.
5. Is there any age limit for wearing AULORA Scarf with Kodenshi®?
There is no age limit for wearing AULORA Scarf with Kodenshi®